The Smiths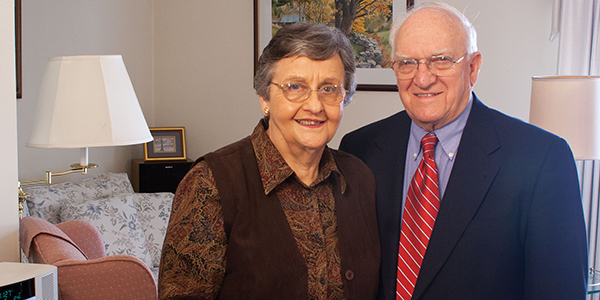 Long-time Guthrie trustee Howard Smith and his wife Olynda are busy every day with their small farm and a loving family of children and grandchildren. They also volunteer for charitable organizations and give back to their community in myriad ways.
"It's our privilege to work with several fine local organizations." Howard says.
They have been Guthrie supporters for years, having experienced the care firsthand at Guthrie faciliites and working on boards and committees to help guide the institution.
"We believe in Guthrie's mission of bringing the highest level of care to the greatest number of people possible in this rural area."