The Dunns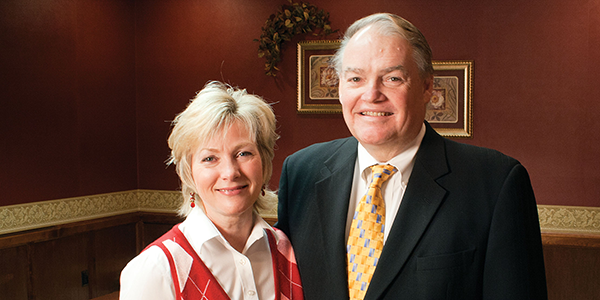 Henry and Sarah Dunn have run successful businesses in the Valley for years. But they are equally proud of their health care system.
As Sarah says, "Guthrie has been a part of our community and done so much for the people of this area that we consider it a duty and a privilege to support them as our hospital."
Henry, a Guthrie Health Trustee since 1999, says it is a tremendous asset to have something like Guthrie in a rural setting.
"I marvel at the fact that we have a world-class hospital in our backyard. I'm in awe of the quality of the services there - the cancer center, the cardiac program, the surgical procedures. The administrators are such excellent people, deeply involved in the community. We are very fortunate."