The Establishment of the "Dr. John M. and Mrs. Betty A. Thomas Endowment Fund"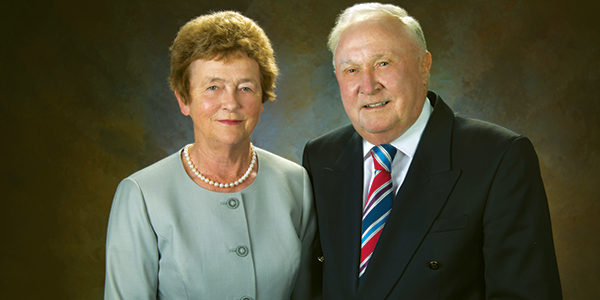 Guthrie's commitment to continuing the education of physicians is long-standing. The residency programs at Guthrie are a source of pride for both the organization and those that graduate from the programs. There are few things that will have a greater impact on the future of health care in our society than helping to train and mentor the next generation of physicians.
To support this priority, Guthrie will be establishing a position to facilitate research education throughout the organization. As part of the residency experience, it is a requirement that scholarly activity be performed in the area of scientific research. This leader will facilitate the efforts of our residents to conduct research and publish their findings.
As Guthrie began to explore this opportunity, it became clear that the support had to come from someone who was passionate about research and the continuing education of our medical residents. The need and the passion came together with Dr. John M. Thomas.
Dr. Thomas has strong ties to the Guthrie system, as he began his surgical internship at Guthrie Robert Packer Hospital in 1958. In 1968, he was elected to the Guthrie Clinic Board of Directors for the first time, and four years later he was named President of Guthrie Clinic. He was elected to that position 13 successive times and served as the organization's leader for more than 18 years.
Throughout his life and career, Dr. Thomas and his wife Betty have championed the cause of research and education as a path to an improved health care system. When our intention to create this new position was brought to him, Dr. Thomas embraced the concept as the most appropriate venue for his support.
The "Dr. John M. and Mrs. Betty A. Thomas Endowment Fund" will be used to support research and scholarly activity of residents and fellows in graduate medical education training programs. The fund will also contribute to the advancement of health care quality within Guthrie through the application of this research and related education.
Guthrie can move confidently into a new era of health care because of the insight, dedication and generous spirit of Dr. and Mrs. John Thomas.