Giving Back to Troy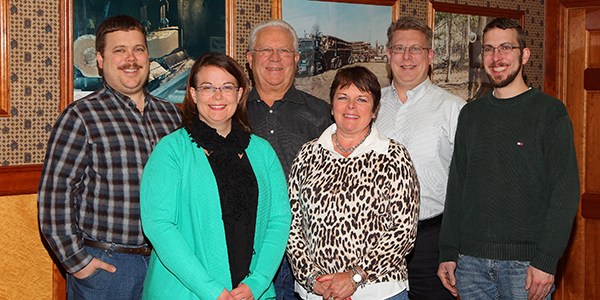 Nestled in the rolling hills on the outskirts of Troy, Pa., is Cummings Lumber Company, a third-generation, family-owned business. Lee William Cummings founded L.W. Cummings & Son Lumber Company in 1929. At the time, there was no electricity in Troy and the hard business of day-to-day operations was accomplished with horses skidding logs, steam engine-powered mills and the shear will and determination of family.
Eighty-six years later, the Cummings family's commitment to delivering high-quality service and products has resulted in an award-winning operation with more than 120 employees. Along with that commitment to excellence in business, the family is just as dedicated to the Troy community in which they live. Family members volunteer with the Ambulance Core, the Lions Club and Hospice, and contribute to several local charities, including Guthrie Troy Community Hospital.
"We want to make this an attractive and safe place to live," explained Roy W. Cummings Jr., past President of Cummings Lumber. "We see contributions to our hospitals, schools and our community as helping to attract people to Troy. It's very important to our family."
"Volunteering and contributing have always been a part of what we do," added Scott Cummings, current President of Cummings Lumber. "We never talked about volunteering or giving back to our community; we grew up watching it and just did it."