The Heart Behind the Mission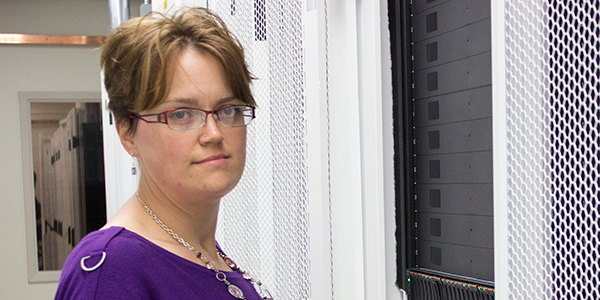 Jennifer Wittie works in Guthrie's department of Information Technology (IT) as a report writer. As part of her job, she uses technology to help the integrated team of physicians and care providers at Guthrie use information in patient's electronic medical health records. The care team uses Jennifer's reports to help make important decisions that improve the overall health and well-being of patients, their families and the communities that Guthrie serves.
Just as important as the work Jennifer does on the clock is the work she does off the clock. She is the current head of the Recreation Committee for Guthrie's IT department and has participated in and organized bake sales that have benefited Guthrie Hospice, the Cancer Center at Guthrie Corning Hospital, a community flood relief fund, the Guthrie Brent Kitchen Fund and many more. Over the past three years, those bake sales have helped Jennifer and her colleagues contribute more than $1,800 to these funds.
In her spare time, Jennifer also volunteers. She bakes cakes as part of the Florence Nightingale's Birthday Cake/Cupcake Challenge — a fundraiser for the Guthrie Mark Stensager Human Services Fund, which provides emergency financial support for patients and community members. She also participates in the construction of the Guthrie float for the Annual Sayre Christmas Parade.
Jennifer is one of many Guthrie employees who put their heart behind Guthrie's mission and embody the values of patient-centeredness, teamwork, and excellence every day.